They call him the "godfather of alternative country" but there so much more to Howe Gelb's music, leader of Giant Sand and inspiration to countless of others, from PJ Harvey to Grandaddy. Actor in cartoon movie Mars in the role of the bad guy from NASA, as well as in the Dutch movie Jackie, he embodies the epitome of cool according to Carrie Brownstein of Portlandia, who wanted him for a cameo in her tv series. «That happened cause my daughter was one of the main stylists on the show, when she's not touring with her band PATSY'S RATS. I went to visit her one day, Carrie strolled by and requested we both become part of the scene exactly as we were dressed» says Gelb to Hot Corn, ahead of the release of his new, beautiful and intimate record, Gathered  (Fire Records).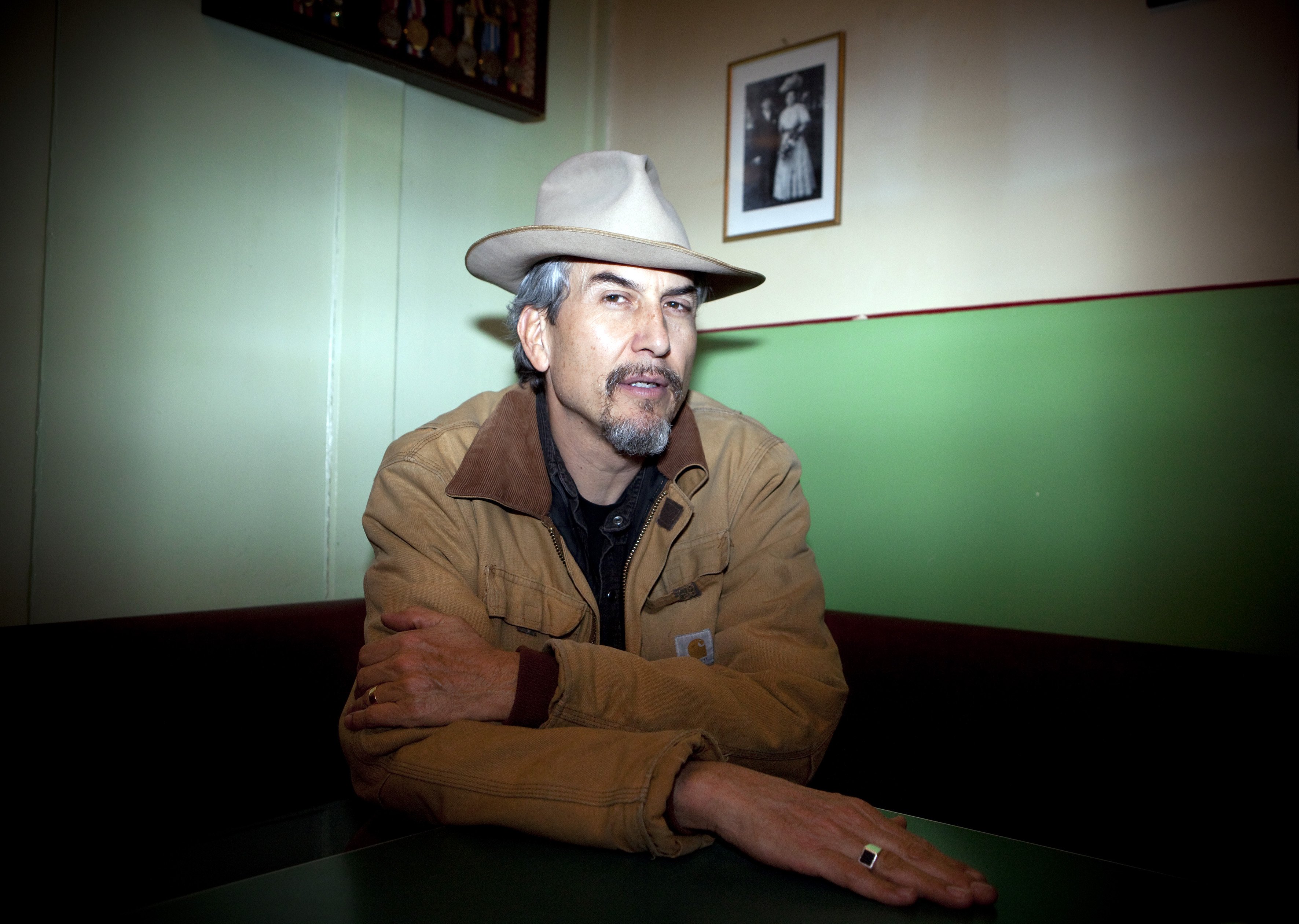 THE FIRST MOVIE YOU FELL FOR «Hour of the Wolf by Ingmar Bergman. I was 12 at the time and it was on late night television. I had no idea what was happening, but it froze me solid. Years later I would stumble upon it again and again. The dialogue is diabolical. It's the majestic nightmare of every artist. It's so beyond brilliant and harrowing. These days I can't seem to find it. It's out there somewhere waiting to pounce again and deliver its life long one-two punch. That film would be my unrequited love». THE MOVIE YOU NEVER GET TIRED OF WATCHING «One is for sure The Man Who Fell to Earth by Nicolas Roeg. But also Michael Cimino's The Deer Hunter: it hypnotizes me how well it depicts my Pennsylvania upbringing so accurately. Before moving to Arizona, I lived there until I was 15 and the film nails the characters that mystified me as I was becoming one of them. The genius of casting that movie is practically beyond comprehension. The editing is genius too. The film is inclusive of every genre of theater: romance, comedy, horror, adventure, drama. It's just your average masterpiece». YOUR FAVOURITE SOUNDTRACK «Tricky question. There is no such thing, there are way too many. The way Lars Von Trier utilized his soundscape in Breaking The Waves is almost unfair, so I won't choose that one. Paris, Texas by Ry Cooder is the most obvious choice for me: supreme minimalism. However, the most evocative soundtrack is Ennio Morricone's Once Upon a Time in The West. It's practically sacred. It has no right being part of a western: the old West never sounded anything like that. But his haunting melody and illustrious arrangement turns the entire film on its side to make it a smoldering dreamscape».
YOUR FAVORITE DOCUMENTARY «The Story of Film: An Odyssey is a sensational masterwork. A master class! Just shy of 16 hours in length, the narrator and film maker Mark Cousins will not let up. His curious Belfast accent makes it even more of a mystery, like he's in your head the whole time. And the odd random filler shots of his in between historical footage is bizarrely hilarious because they are so badly shot for a film professor. It's like he's really messing with you. But you don't care. His voice threads it all together. He just needed some random footage in between actual film scenes to complete his thoughts on subjects he so slowly takes his time sucking you in. You are absolutely doomed to a serious voyage on this doc. I can't recommend it enough». YOUR GUILTY PLEASURE «Nobody's Fool by Robert Benton. I even take it with me on tour to relax when traveling. There's something so perfect about this film. The timing of the ensemble cast's dialogue and the setting of a small Northern New York State town in winter. It's just a perfect thing and at times I claim it's the best movie ever made. THE MOVIE THAT MAKES YOU CRY «Almost anything on an airplane. It's a mystery why films that do not offer a speck of ocular moisture on terra firma totally open the eye duct flood gates in the atmosphere. Even really bad ones. I've discussed this with several touring male band members. They all concur».